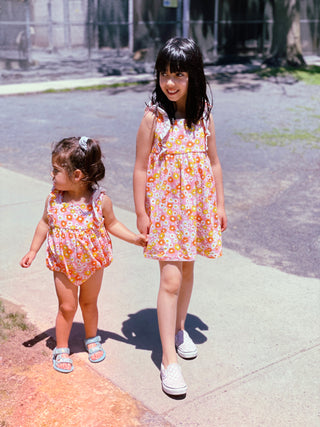 About us
INSPIRED BY YESTERDAY, DESIGNED FOR TODAY.
Strawberry Jam Kids is a new baby and toddler brand that is inspired by the fun styles and colors of the 60s, 70s and more. Strawberry Jam Kids carries sizes newborn up to size 8. Each item is designed to be fun, colorful, bold and comfortable, just what little ones love. 
Our pieces at Strawberry Jam Kids are designed by myself or with the help of print designers under my direction. We extensively research vintage children's styles, silhouettes, prints and colors to create one of a kind styles inspired directly from the 60s and 70s. It's our goal for each style to be directly inspired from nostalgic vintage styles, whether that's the silhouette or print. It's also important that our pieces are comfortable and practical for children today, so we choose comfortable and durable fabrics, and make choices like adding snaps or other closures to make it even more convenient. We work closely with our quality production partners to ensure a great fit and quality product.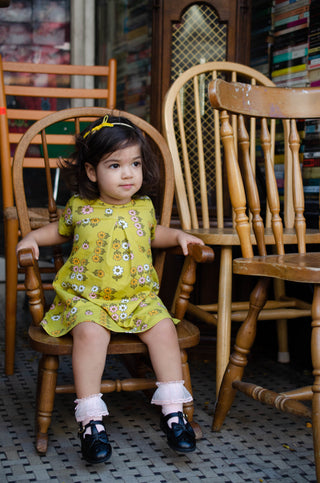 Our Story
In 2013, the founder, Caitlyn, started a small Etsy shop sewing baby and dog toys. It quickly evolved to include baby and toddler clothes as well. For 7 years, the Etsy shop stayed open and evolved over time. In 2019 while pregnant with her second daughter, she started planning something bigger and better for the next business, which would become Strawberry Jam Kids. Launching in 2020, Strawberry Jam Kids quickly grew a following of vintage-loving moms.